Far-right pot-stirrer Newt Gingrich mocked Vice President Kamala Harris' qualifications to be president on Fox News Tuesday. (Watch the video below.)

The former House speaker, a guest on "Jesse Watters Primetime," launched a dismissive, demeaning and somewhat racist broadside against the veep, frequently mentioned as a possible Democratic successor to President Joe Biden.

Advertisement

Gingrich attacked her intelligence and called her a prospect "crazy enough to satisfy the left" who checks the box of "being a woman of color."

"She doesn't know anything, she doesn't know how to learn anything, she's inarticulate, and she's not sure what the big words mean anyway," he said.

Gingrich previously said Harris "may be the dumbest person ever elected vice president in American history."

If Biden doesn't seek reelection, Harris would be the leading Democratic candidate to replace him by a fairly wide margin, according to a recent poll. Biden has said he intends to stand for reelection, especially if Donald Trump runs.

Advertisement

Gingrich called the prospect of Harris assuming the presidency under "terrible" circumstances "horrifying."

She would "achieve worst president in American history, I think, within 30 days," Gingrich said.

H/T Media Matters
Related...
Newt Gingrich's War On LGBTQ Flag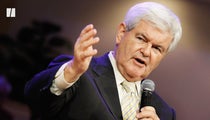 Republicans Mock Newt Gingrich Over Threat Of 'Jail' For Jan. 6 Panel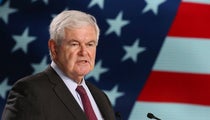 Newt Gingrich Makes Bonkers Transgender Claim On Fox News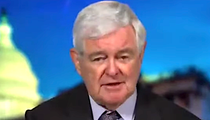 Go To Homepage

Ron Dicker
General Assignment Reporter, HuffPost
Do you have information you want to share with HuffPost? Here's how.
More:Fox Newskamala harrisNewt Gingrich2024 election
Popular in the Community
Trending

Trump Tries Mobster-In-Chief Role With Attacks On Law Enforcement

2022 MTV VMAs Red Carpet: All The Wildest Looks You Need To See

Houston Ex-Tenant Kills 3 Others After Luring Them With Fire: Police

Marco Rubio Has An Odd Solution For Student Loan Debt, And Twitter Can't Bear It

Taylor Swift Arrives At VMAs Dripping In Diamonds And Fans Have A Theory About Her Dress
Newsletter Sign Up
Politics
HuffPost's top politics stories, straight to your inbox.Successfully Subscribed!Realness delivered to your inbox